More info


Winemaker's office by Felix Monge.
Model shown with PC 110 black base rechampis, PC 001 cherry trays, burgundy leather inlaids on the 3 trays. Brass fittings.

This office was used by the owner winegrowers.
Coordinates with the winemaker's desk drawer unit from the same collection.

Size:

Opened : Lenght 127 cm x Height 79 cm x Depth 50 cm
Closed : Lenght 205 cm x Height 79 cm x Depth 70 cm
About your order :

Felix Monge's furnitures are made for you when you order them, they are not mass producted and stored because there is too many colors combinations.
Your furniture will be delivered 8 to 16 week after your order it depends on the model and color of the furniture.

We maintain close relationships with Felix Monge and contributed to the satisfaction of hundreds of customers.
Choosing Tissens for your Felix Monge furnitures is making the choice in trust.
Colors choice :

When you order your furniture, you can choice the furniture availlable on the picture or you can choose custom colors among the colors below :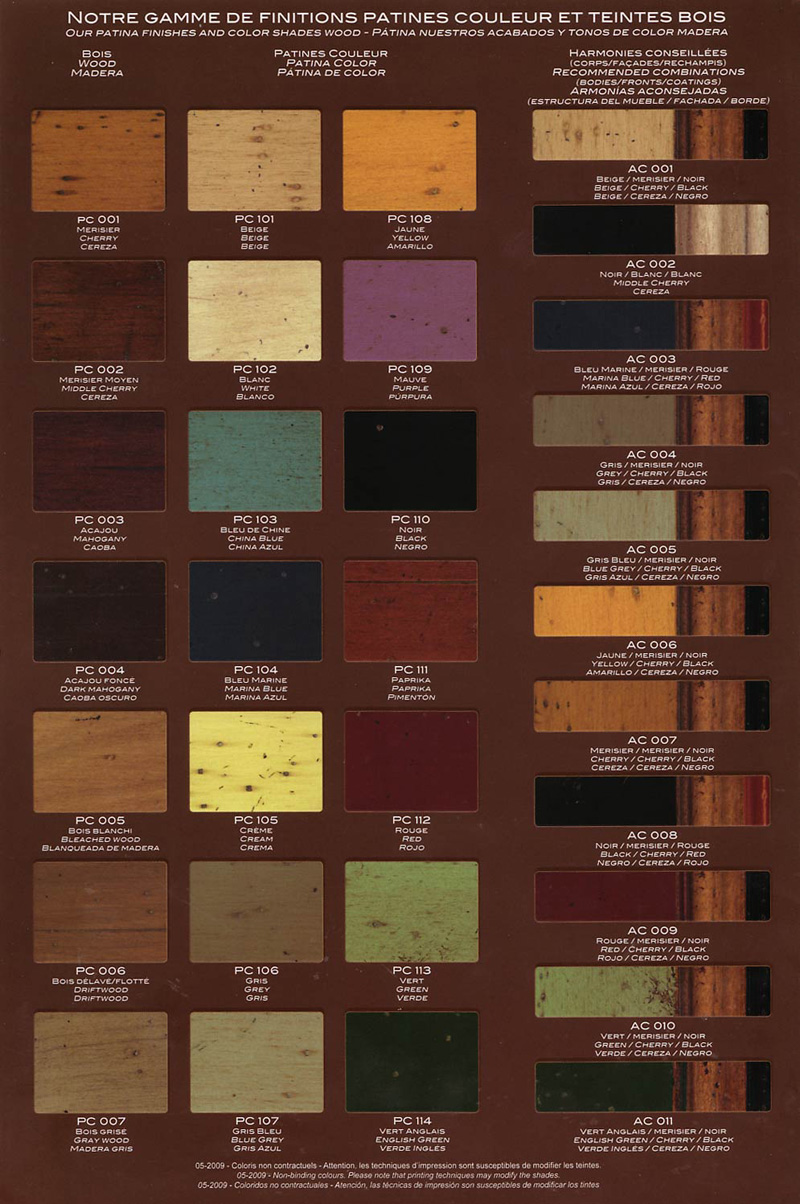 If you opt for customization within 24 hours we ship you the hues of wood samples and a sketch of your furniture, you can make your choice calmly at home.
We remain at your service to assist you during this step.

You can also request samples without validating your furniture drive, a deposit will then be requested.

Delivery:

Shipping is free.
We will contact you by phone or email as soon as your furniture is finished in order to validate all the shipping rocess.
Small furnitures are delivered by carrier with appointment.
Large furniture, or those requiring complex installation are supplied by us with making an appointment.
Outside the European Union: the furniture are delivered by carrier or you can send your personal carrier to us to pick your furniture.
Obviously, you can pick your furniture in our warehouse yourself.

Payment:

You can choose to pay your order by:
- Cash in full
- For minimal orders of 1000 euros, deposit of 30% with order and 70% balance within 90 days.
- In 3, 5 or 10 times without fees according to the amount of your order.


Doubt ? Question ? Contact us !