About your order :

Burov sofas and armchairs are made for you when you order them, they are not mass producted and stored because there is too many colors combinations.
Your furniture will be delivered 7 to 10 weeks after your order.

We maintain close relationships with Felix Monge and contributed to the satisfaction of hundreds customers.


Colors choice :

Tissens has selected the fabrics Olivia and the leathers Parker.
Two recoveries that are easilly maintainable and ensure comfort and perfect appearance over the years.
When you order your furniture, you can choose a color for the seat and an other color for the backrest same color or different color as you wish: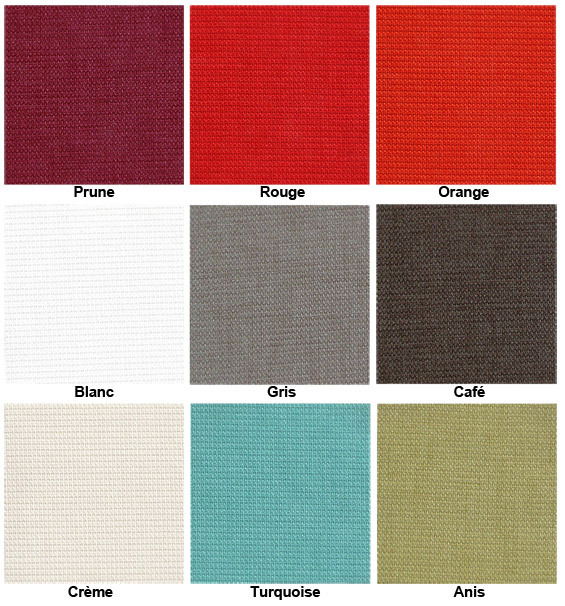 After confirmation of your order we send you the samples of the selected fabrics / leathers so you can verify your choice.
We stay at your service for any question.

You can also request samples without validating your furniture order, a deposit will be requested.

You want an other fabric, leather or a special one ? Pease contact us.

Option :
Although selected recoveries are simple to maintain, is it possible that you use your sofas or armchairs in some special environments, so we offer an anti-stain treatment applyed directly during manufacture to protect your furniture in all situations.
Delivery:

Shipping is free.
We will contact you by phone or email as soon as your furniture is finished in order to validate all the shipping rocess.
Small furnitures are delivered by carrier with appointment.
Large furniture, or those requiring complex installation are supplied by us with making an appointment.
Outside the European Union: the furniture are delivered by carrier or you can send your personal carrier to us to pick your furniture.
Obviously, you can pick your furniture in our warehouse yourself.

Payment:

You can choose to pay your order by:
- Cash in full
- For minimal orders of 1000 euros, deposit of 30% with order and 70% balance within 90 days.
- In 3, 5 or 10 times without fees according to the amount of your order.


Doubt ? Question ? Contact us !