SUNBRELLA DICKSON, CREATOR OF INTELLIGENT TEXTILES
The trailblazer for the technical textiles industry, Dickson is now renowned throughout the world as the reference when it comes to outdoor fabrics. Marketed under the company's two flagship brands, DICKSON ® and SUNBRELLA ®, its products are firm favourites among many of the leading names in boating, design and architecture. The Group's growth engine, innovation, enables Dickson to diversify its range by offering an extensive selection of technical textiles in keeping with the global trend towards sustainable development.
THEY TRUST SUNBRELLA® MARINE
Bella Boats, Beneteau, Couach, Fairline, Jeanneau, Nimbus, Sunseeker, Wally, Windy... the biggest names in the boating world choose Sunbrella® Marine because it offers incomparable quality that combines technical performance with aesthetic appeal.
Distributed in 110 countries all around the world, Sunbrella® collections have been adding life to the most exceptional boats for the past 50 years.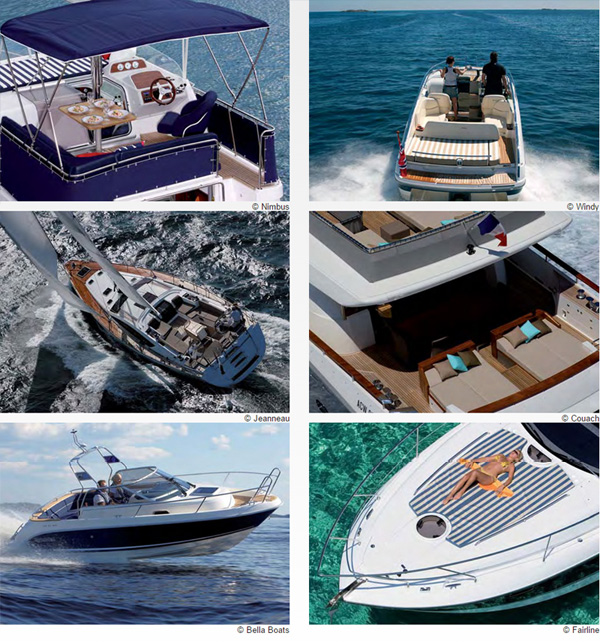 If you want a Sunbrella product and you can not find it on Tissens.com please contact us and we will supply it .